Welcome to the Law Office of
Louis Cambria, Esquire
The less you need a lawyer in your life, the better. Unfortunately, there are times that the help of a good lawyer, can be invaluable. When you need a lawyer, you will want someone who you can comfortably communicate with that is trustworthy and competent to obtain the results you desire. Lou Cambria prides himself on being able to be that lawyer and advisor for his clients. He will do what is necessary to meet his client's needs, and achieve the results desired. Whether you have been injured in a serious car accident, the victim of medical malpractice, need a will or estate help or want to start a new business, the law office of Lou Cambria can get the job done for you.
As a solo practitioner, Lou Cambria has worked closely with clients to provide the legal assistance they need. He prides himself on becoming someone's lawyer, and remaining their lawyer as a trusted confidant and friend. He wants his clients to contact him whenever legal issues arise for them, or their loved ones and friends. He is confident that he will do what is needed and be able to provide his clients with the guidance and direction they would expect from their lawyer in a time of need.
Lou is committed to his clients and to providing the services to meet their legal needs and solving their legal problems. Lou is dedicated to helping his clients achieve their goals and peace of mind when facing legal challenges.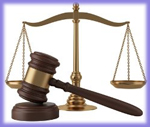 Phone: (215) 463-8077
Fax: (215) 465-2013
1618 S. Broad Street
Philadelphia, PA 19145